We have Walls!
Thought at times that it would never happen, but this week we have walls! As of the end of today all of the the exterior first floor walls will be framed. Second floor joists should start tomorrow.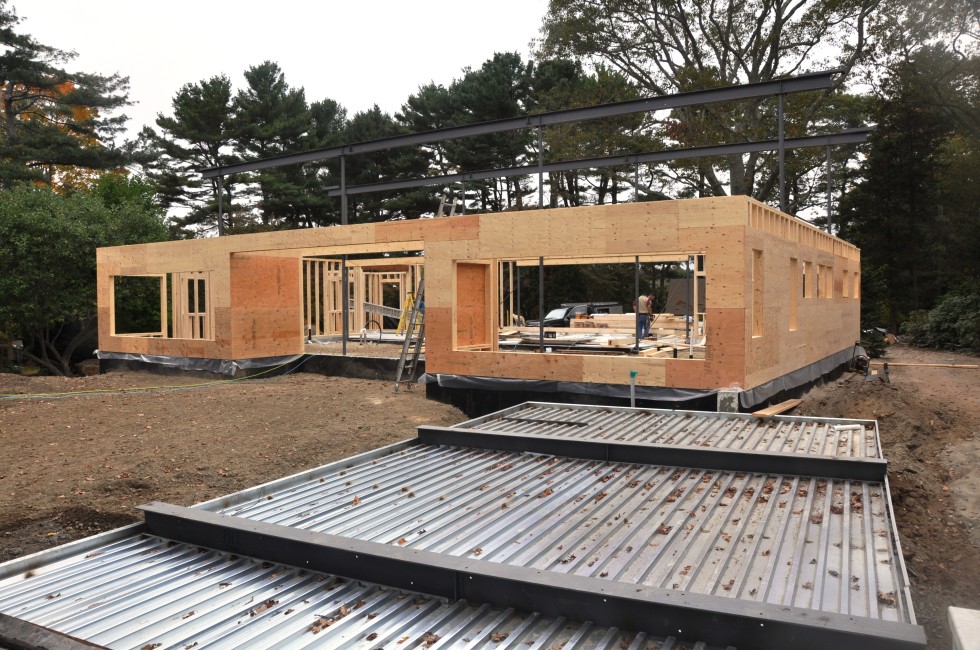 Looking over the roof of the pool house to the south elevation
Once the building is enclosed, the concrete slab will be poured then the interior partitions will get framed including a second exterior
2×4 wall four inches inboard from the outside one. It is this thickness that will allow us to have an R-44 rated wall.